About Pentamed Hospital
Pentamed hospital started operations on 25th May 1996. Promoted by a group of senior experienced consultants and built on a designated plot for a nursing home by DDA , it was a instant success as it was felt need of the area and offered personalized passionate and quality medical care to it patrons Hospital offers services under the gamut of all general specialities viz: internal medicine.
More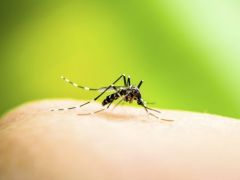 Delhi Reports Season s First Dengue Death
26-Jul-2016
Delhi has reported this season s first dengue death, with an 18-year old succumbing to the...
Read More
Delhi parents dont want leap year babies
04-Jun-2016
Apparently a lot of parents dont want to celebrate the birthday of the child once in four ...
Read More